Why do adults choose Invisalign? Well, it's never too late to straighten your teeth. Unfortunately, many adults shy away from realigning their teeth—some because they think they're past the imaginary age limit for orthodontics, and others because they aren't interested in the traditional metal braces offered by most orthodontists.
Fortunately, there are a variety of advanced teeth-straightening options for adults, and solutions like Invisalign can work to fix your teeth quickly and discreetly without the need for traditional braces. Invisalign is a wonderful option for any patient looking to straighten their smile without the hassles that come along with other, older methods.
Invisalign is one of the most popular alternatives to metal braces today. While Invisalign systems are not braces, they can achieve the same effect braces do—often with better results. Invisalign uses clear, plastic, removable aligners to gradually realign a patient's teeth over time.
Using 3D imaging technology, orthodontists must first create a custom mold of the teeth and formulate a map to plan how they'll move into place over time. After the mold and map are created, Invisalign uses them to create a series of custom aligners that follow the map. Over time, the carefully planned series of aligners will move teeth to the desired locations.
It's important to note that Invisalign systems gently realign your teeth with custom aligners that are replaced every 1-2 weeks. Every aligner is slightly different, moving your teeth little by little until they reach the desired locations. This gentle use of controlled force slowly pushes the teeth into place and sets them correctly. Invisalign is one of the most convenient and efficient ways to fix your teeth, with treatment plans as short as six months.
Reasons Adults Choose Invisalign
Invisalign has helped millions of people around the world straighten their smiles.
Here's why adults choose Invisalign, broken down into five simple reasons.
Discreetness
One of the main reasons adults opt out of straightening their teeth as they get older is because they think metal braces are their only option. Traditional braces can make patients self-conscious, especially if they're past the age when their peers had braces. Invisalign is the perfect alternative to metal braces because the clear aligners allow you to straighten your teeth discreetly without feeling like you're drawing attention to their mouth. Aligners are much less noticeable than the wires and brackets installed with metal braces but just as effective. Invisalign helps you feel more confident and comfortable while you fix their smile.
Convenience
Invisalign is quite different from the traditional metal braces most patients are familiar with. Unlike brackets that need to be affixed and wires that need to be tightened, Invisalign sends patients a new aligner every 1-2 weeks for them to easily change themselves. This not only cuts down on the amount of orthodontist office visits they need to make, but it also means wearing the appliance is much more convenient and easier to handle than braces. With Invisalign, you can remove the aligners whenever you need to, whether you're eating or drinking or you simply need to clean the appliance. Instead of adjusting your diet as you would with metal braces, you can feel free to eat what you want as long as you remove your aligners.
Cost
Some people avoid alternatives like Invisalign because they think they're much more expensive than metal braces. However, Invisalign can be just as affordable as traditional braces. In fact, some treatment plans can even be less expensive than getting metal braces. If you've been considering fixing your teeth, it's important to talk to your orthodontist about your options and see how affordable Invisalign really is. In addition, most insurance plans cover Invisalign just as they do traditional braces.
Comfort
Traditional braces are well-known for causing discomfort and irritation in the mouth, especially after they are tightened. They also require adjustments and can become damaged, especially if a patient is eating the wrong food and not keeping up with maintenance as they should. When traditional braces become damaged or broken, patients often experience discomfort inside the mouth. While traditional braces can cause discomfort, Invisalign patients have an entirely different experience. With Invisalign, the transparent, custom-formed aligners are a much more comfortable alternative.
Reliability
Invisalign has become one of the most popular alternatives to metal braces because it works. Custom aligners are not only fast-acting, but they have helped straighten over 14 million smiles. With high success rates and reliability, more adults are trusting Invisalign to straighten their teeth.
Why Adults Choose Invisalign vs Traditional Braces
Invisalign comes with a variety of advantages over traditional braces, especially for adults. Here are some reasons more and more adults are choosing to address their teeth with Invisalign instead of traditional metal braces.
Better Cleaning Capabilities
Traditional braces can be difficult to maintain because they are bonded to your teeth in a fixed position. This makes it harder to reach certain spots on your teeth for the entire time the braces are in place. If you aren't diligent, missing the same spots can ultimately cause plaque buildup and poor oral hygiene. It's also much easier for food to become lodged in the brackets of metal braces, which can cause bad breath, tooth decay, and potentially damage your braces. With Invisalign, keeping up with your smile is easy. All you need to do is remove your aligners, clean them, and brush and floss as normal. With no wires in the way, you'll still be able to reach all areas of your mouth to clean it properly.
Improve Your Bite More Quickly
Invisalign has not only been proven to help straighten misaligned teeth, but it's also a great option for those looking to fix their bites. Both overbites and underbites are relatively common in adults and can cause issues like toothaches, irritated gums, and even potential damage to your teeth. Having an overbite or underbite means that your teeth are in the wrong spot, and traditional braces can take up to three years to move your teeth into position. With Invisalign, your teeth and your jaw can be gradually moved to fix your bite and your smile in as little as six months to a year, depending on the severity of the misalignment.
Fewer Orthodontist Office Visits
As mentioned, traditional braces typically require patients to visit the orthodontist's office once per month. Between having braces tightened, changing the wires, and other monthly maintenance, there are a variety of reasons a patient might need to travel to the office. With Invisalign, you are only required to come into our office every six weeks for a checkup. Otherwise, you'll receive the aligners on their own custom schedule.
No Discoloration
Unfortunately, discoloration may occur with traditional braces due to the brackets that are bonded onto the teeth. This discoloration is called a white spot lesion (WSL). WSLs can be caused by a variety of issues, such as plaque buildup and enamel loss. Because traditional braces make it a bit more difficult to clean your teeth, plaque buildup and the demineralization of enamel can occur, potentially causing WSLs on the teeth. When using Invisalign, your only worries about discoloration are from the food you eat. You'll just need to make sure you keep your aligners clean and free from any food debris or stains and brush your teeth regularly to avoid staining.
Invisalign FAQs
If you still have questions about choosing Invisalign, learn more about this innovative straightening system so you can determine if it is right for your orthodontic needs.
Q: Who Can Use Invisalign?
A: Invisalign was created for all orthodontic patients, though all adult teeth must be in place before treatment begins. Invisalign was created with the goal of straightening teeth quickly and discreetly, so everyone can have a smile they are proud of. Invisalign treatment plans can help patients with issues including crowded teeth, gap teeth, overbites, underbites, cross bites, those looking for a straighter smile in general, and more.
Q: Can I Take My Invisalign Aligners Out Whenever I Want?
A: In general, yes. Invisalign's aligners are designed to quickly pop in and out of place. As long as you wear your aligners between 20 and 22 hours per day, you can take them out when needed. For example, some patients prefer to take aligners out before going to the gym, eating, or drinking.
Q: How Long Does Invisalign Treatment Usually Take?
A: The amount of time your Invisalign treatment takes will depend largely on the severity of the issue being addressed. For example, a patient looking to straighten three to four teeth may have a much shorter treatment plan than a patient addressing a severe underbite. On average, Invisalign users' treatments range from six to eighteen months.
Q: Is Invisalign Painful?
A: Invisalign works by gently applying constant force against your teeth. As a result, you may experience slight discomfort for the first few days after you switch to a new aligner. However, studies have found that traditional braces cause much more discomfort and irritation than Invisalign.
Q: Is Invisalign Worth It for Older Adults?
A: Invisalign is the ideal solution for adults who have always wanted to straighten their teeth. Because the clear, custom aligners are practically invisible, you can feel confident while fixing your smile. The convenience of Invisalign is also extremely helpful for older patients who may not have as much time for frequent orthodontist visits or the issues that come with metal braces.
Q: Can I Use Invisalign If I Have Prior Dental and Orthodontic Work?
A: Yes. In fact, many patients who choose to use Invisalign once had traditional braces but found their teeth needed further alignment. With Invisalign clear aligners, you can discreetly address your continued orthodontic issues without going through the hassle of traditional braces again. After you finish treatment, you'll most likely receive a retainer to help keep your teeth in position for good.
Q: Can Invisalign Aligners Affect My Speech?
A: For some people, the first few days of wearing aligners might result in a slight lisp or minor difficulties when talking. If this occurs, don't panic. You will get used to talking with the aligners in place quickly, and no lasting speech effects should occur. Eventually, you will be able to use your aligners all day without noticing they're there.
Q: How Often Should I Brush My Teeth While Using Invisalign?
A: It's important to brush and floss your teeth regularly to maintain good oral hygiene at all times, including while using Invisalign. Brush and floss your teeth after you eat, so food debris does not rest on your aligners.
Q: How Much Does Invisalign Cost?
A: The final cost of your Invisalign treatment depends on the severity of the issue you are addressing, how long treatment takes, how many aligners you require, and more. On average, an Invisalign treatment plan can cost anywhere from $3,000 to $8,000. It's important to note that most dental insurance plans cover Invisalign just as they cover traditional braces.
Choose Robison for Invisalign Treatment in Gilbert, AZ
At Robison Orthodontics, we understand how important it is to feel confident in your smile. That's why our team is dedicated to helping adults from the Central Valley area, as well as around Arizona, receive the orthodontic care they deserve. We prioritize creating a warm, welcoming environment where clients can feel comfortable communicating their needs so we can find solutions that work.
If you're an adult looking to straighten your teeth, Invisalign is certainly an option you should consider, especially if you prefer discreet orthodontic treatment. The Robison Orthodontics team is certified to provide the Invisalign treatment you need to help you get the smile you've always wanted. Learn more about Invisalign treatment in Gilbert, AZ.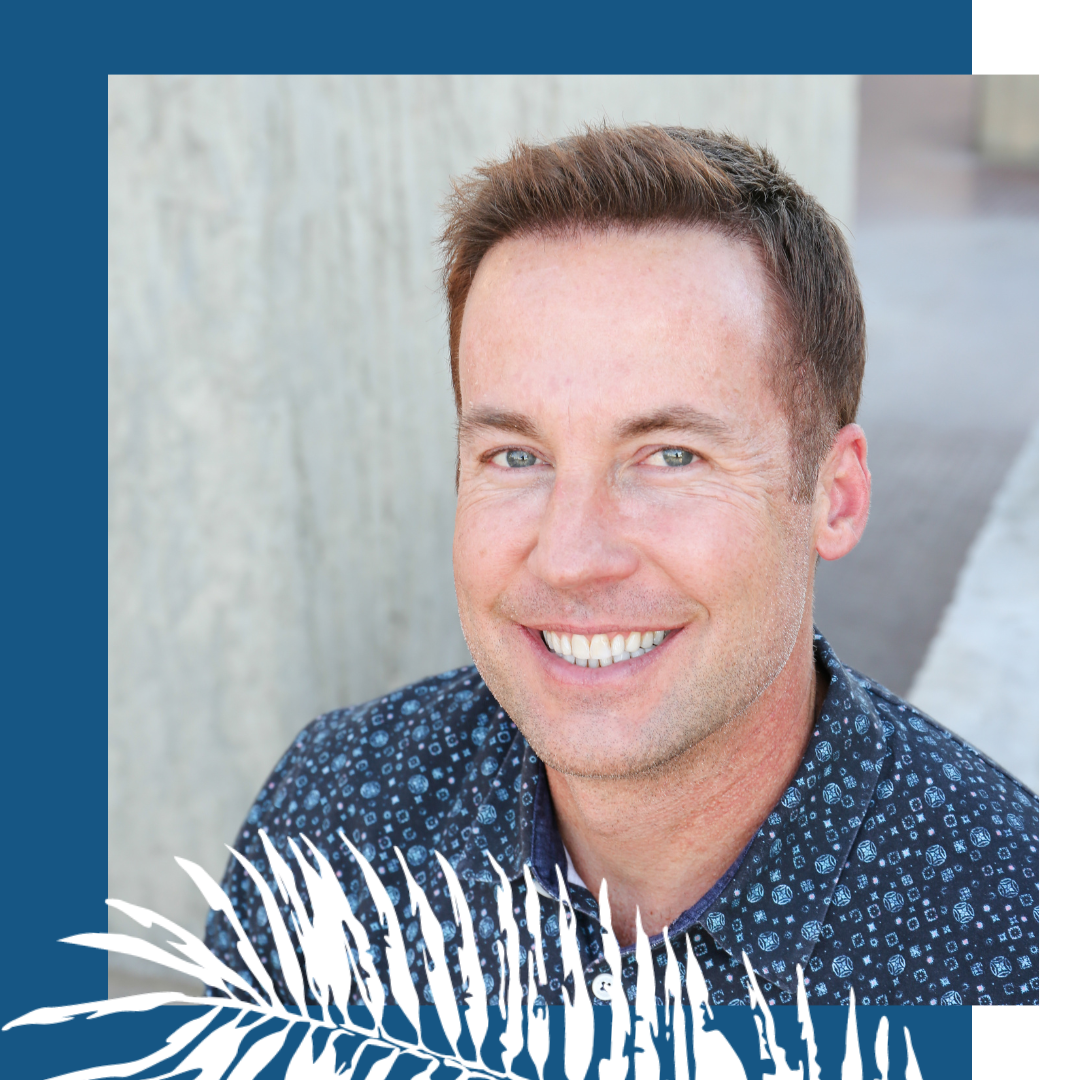 Dr. Tyler Robison is an alum of Mesa's Mountain View High School. He graduated from Brigham Young University before being accepted to the "Top Ten-nationally ranked" University of Louisville in Kentucky, where he earned his Doctorate in Dental Medicine and a Master's Degree in Oral Biology. He graduated with honors in the top ten percent of his class. Dr. Robison continued at the University of the Pacific in San Francisco, where he received a second master's degree in dental science and his orthodontic certification.