It's that time of year again! Starting in March and running through the end of April, Robison Orthodontics will once again be holding our Big Mouth Promotion.
At Robison Orthodontics, the premier orthodontic clinic in Gilbert, Arizona, the lasting oral health of our clients is our top priority. We are thankful you've given us the opportunity to serve your needs and provide exceptional oral health and orthodontic care to individuals of all ages. To express our appreciation for you, our existing clients, we're bringing back the Robison Orthodontics Big Mouth Promotion to reward you for having a "big mouth" in the best of ways.
Robison Orthodontics' Big Mouth Promotion
The "Big Mouth" promotion is our way of rewarding existing clients who tell their friends and family about our orthodontic practice in Gilbert, AZ, and refer them to our care. During this promotional event, we celebrate both our existing patients who refer others as well as the new patients referred. Both patients and their referees can receive a number of prizes.
For each friend or family member who schedules and attends a free consultation, you'll receive a generous gift. Better yet, if your loved one decides to proceed with a full treatment program, the rewards continue to grow! New clients taking advantage of the referral promotion will not only receive an exceptional orthodontic exam but will also qualify for some outstanding giveaways.
This special promotion enables us to provide exceptional savings for those seeking professional orthodontic care in Gilbert, Arizona. We are proud to be trusted by so many in our community, and we look forward to helping many more.
Big Mouth Details
Tell a friend or family member about us and you get:
Two Harkins movie tickets or 50 "Beach Bucks" (per each friend/family member that attends a consultation)
$200 Visa Gift Card or account credit (per referral that starts treatment)

The referral gets:
Two Harkins movie tickets or 50 "Beach Bucks"
$500 full treatment or 10% off limited treatment
Why Be a Big Mouth?
Your oral health is important, to say the least. The placement of your teeth can severely impact the health of your teeth, as well as your overall happiness. For example, teeth that are misaligned can make everyday tasks difficult, negatively affecting the way you chew your food and even the way you speak. What's more, the state of your oral health can change over time, so even if you haven't experienced issues in the past, crowding and other dental concerns can develop as you age. That's why receiving professional dental and orthodontic care is so vital.
The "Big Mouth" promotion is our special way of extending the opportunity to receive quality orthodontic care to the Gilbert, Arizona community. Plus, it's a great way to earn some fantastic prizes and help a friend smile with confidence once again. That's why the Robison Orthodontics Big Mouth Promotion is one of our favorite annual promotions – we are honored to be trusted with your friends and family.
Services at Robison Orthodontics
At Robison Orthodontics, we are proud to offer a wide range of services to meet the ever-changing needs of our community. As the Gilbert area's first choice in family orthodontic care, our practice specializes in a variety of orthodontic appliances. You can choose from a range of types and styles and experience the best orthodontic care for your needs and lifestyle.
It's important to know that braces and other orthodontic appliances like aligners, retainers, and the like do much more than simply straighten your teeth. Braces can correct oral health concerns that, when left untreated, could require complex treatment or even surgery in the future. They are also designed to ensure you can eat, speak, and smile with the confidence that comes with optimal oral health.
Common dental issues such as overcrowding, overbites, underbites, and other misalignments can cause discomfort and pain that usually only gets worse over time.
Orthodontic treatment can help an individual of any age live a healthier, more fulfilling life.
Robison Orthodontics is proud to provide a variety of different treatments that can all be uniquely tailored to the needs of the individual.

Traditional Metal Braces
Metal braces are the most commonly used type of braces and are designed to correct a number of dental concerns, such as crowding, gaps, overbites, underbites, and more. The length of wear varies depending on the condition of the teeth and the type of correction needed. Some patients may wear braces for 12 months, while others may benefit from 24 or more months of wear. Metal braces can be customized with bands of many assorted colors, allowing for a more personalized experience.

Invisalign
Invisalign is one of the most popular orthodontic solutions today, especially among adults. These removable transparent plastic aligners are designed to straighten teeth just as effectively as traditional metal braces but are virtually invisible. The SmartTrack material is comfortable to wear, safe to keep in the mouth for an extended period, and firm enough to gradually straighten teeth over time.
There are numerous benefits of Invisalign, including the absence of metal or wires and a reduced need for in-office adjustments. Invisalign is also removable when you need to eat, drink, or clean your teeth. Typical treatment time can take 9-15 months and will usually require between 18-30 sets of aligners.

Forsus
Forsus, also known as the Forsus Fatigue Resistant Device, is designed to help adolescents reduce or eliminate their need for complex corrective surgeries. This device helps to eliminate overbites, improves the fit of teeth in the mouth, and could prevent jaw surgery.
The Forsus device is installed in one appointment and does not require daily adjustments. This device provides a continuous, light force to move the jaw and teeth into the desired position. Forsus is comfortable and nonintrusive and does not cause difficulty speaking or eating. This discreet device is easy to maintain and ideal for an active teen.

AcceleDent Aura
The AcceleDent Aura treatment is a lightweight, hands-free appliance that is used 20 minutes a day to quickly improve oral health and the alignment of your teeth. In fact, this device can accelerate tooth movement by up to 50%, making it ideal for anyone looking to achieve their desired smile quickly. This treatment is safe, reliable, gentle, and easy to use for most patients.

PROPEL Orthodontics
Robison Orthodontics is proud to offer PROPEL orthodontic treatment. This treatment uses top-of-the-line technology to hasten tooth movement. With PROPEL, many patients can complete their treatment in less than a year. PROPEL works by stimulating the bone surrounding the teeth, helping them to move more quickly into their ideal position. This treatment can be used in conjunction with other treatment types, such as clear aligners and even traditional metal braces.

In-Ovation System
In-Ovation braces are an advanced system that can provide the smile you always wanted even more quickly than traditional metal braces. With In-Ovation, you'll experience orthodontic care that is sanitary and more comfortable than dealing with ties or elastics because these braces use a patented clip to engage the wire. This reduces friction, allowing teeth to move more freely and providing faster treatment with less discomfort. With better results in fewer visits, In-Ovation is one of our most popular treatment options.

What Orthodontic Treatment is Best for You?
Our Big Mouth Promotion is the perfect opportunity to schedule a consultation to explore your orthodontic care options. Everyone's oral health concerns are unique, which is why every orthodontic treatment must be unique and custom-crafted to provide the right solution. Our professionals will conduct a thorough examination and discuss your oral health issues and concerns with you, weighing various factors such as your age, current dental health, lifestyle, and budget. Then, we will work with you to determine a treatment plan that addresses each as effectively as possible. We can help you move forward with confidence that your treatment will provide the best outcome for you.

Robison Serves the Whole Family
Robison Orthodontics is equipped to provide orthodontic services for individuals of all ages. It is recommended by the American Association of Orthodontists that
children start visiting the orthodontist
by the age of seven. This is when children have a mix of baby and adult teeth, making it easier to correct tooth and jaw problems.
However, it is never too late to start taking care of your teeth. That's why we're proud to provide exceptional care for children, teens, and adults alike. You'll find that Robison offers compassionate care in a comfortable environment, ensuring the best experience possible.
Our Commitment to Our Community
In addition to the Big Mouth Promotion, Robison Orthodontics takes pride in giving back to our community in many ways. Both Dr. Tyler and Dr. Blake were raised in the Gilbert area community and are now raising their own families. As a result, we do as much as we can to give back to the community that supports us whenever possible.
Robison Orthodontics is proud to participate in these local community programs:
Smile Back Foundation
We function as both participants and providers for the Smile Back Foundation. This organization teams with dental professionals across the East Valley to locate underprivileged and deserving students whose lives could be changed through orthodontic treatment and dental care. We know that dental health is more than just building confidence. Early detection and treatment ensure that children can avoid complex surgeries in the future and eliminate the discomfort or pain associated with misalignment.
We Support Our Schools
Our children are our future, and that is why we do what we can to support our local schools. Robison Orthodontics is proud to support area schools, including Mesa Public Schools, Gilbert Public Schools, Higley Public Schools, and other area charter schools. We conduct a variety of in-office contests to raise funds as well as provide oral health education presentations at designated schools. We are firm believers in the power of early oral health education and prevention – learning proper care is a solid foundation for long-term oral health.
Candy Buy-Back
Robison Orthodontics is proud to support our troops. As an Army Reserve member himself, Dr. Tyler takes personal pride in finding opportunities to provide support to veteran and active-duty service members. Our Candy Buy-Back event is one method we've devised to address the oral health of area kids and provide a taste of home to our troops overseas.
Every Halloween, we buy cavity-causing candy back from our caring patients and their families and send those treats to the troops. This helps local children make some money while taking a small step in preventing the cavities often associated with this time of year. It also gives the troops something to look forward to, along with some encouragement to brush and maintain oral hygiene, as well. This annual event is just one small way we support our community and our service men and women at the same time.
Be a Big Mouth and Support Robison Orthodontics
Smiles are truly our passion. Dr. Tyler Robison, Dr. Blake Robison, and the rest of our AZ orthodontics team love seeing our patients transform their smiles! We grew up in this community, and now that we are raising families of our own, we want to do what we can to give back. The Robison Orthodontics Big Mouth Promotion is just one of the many ways we try to give back to the community that continues to support us year after year.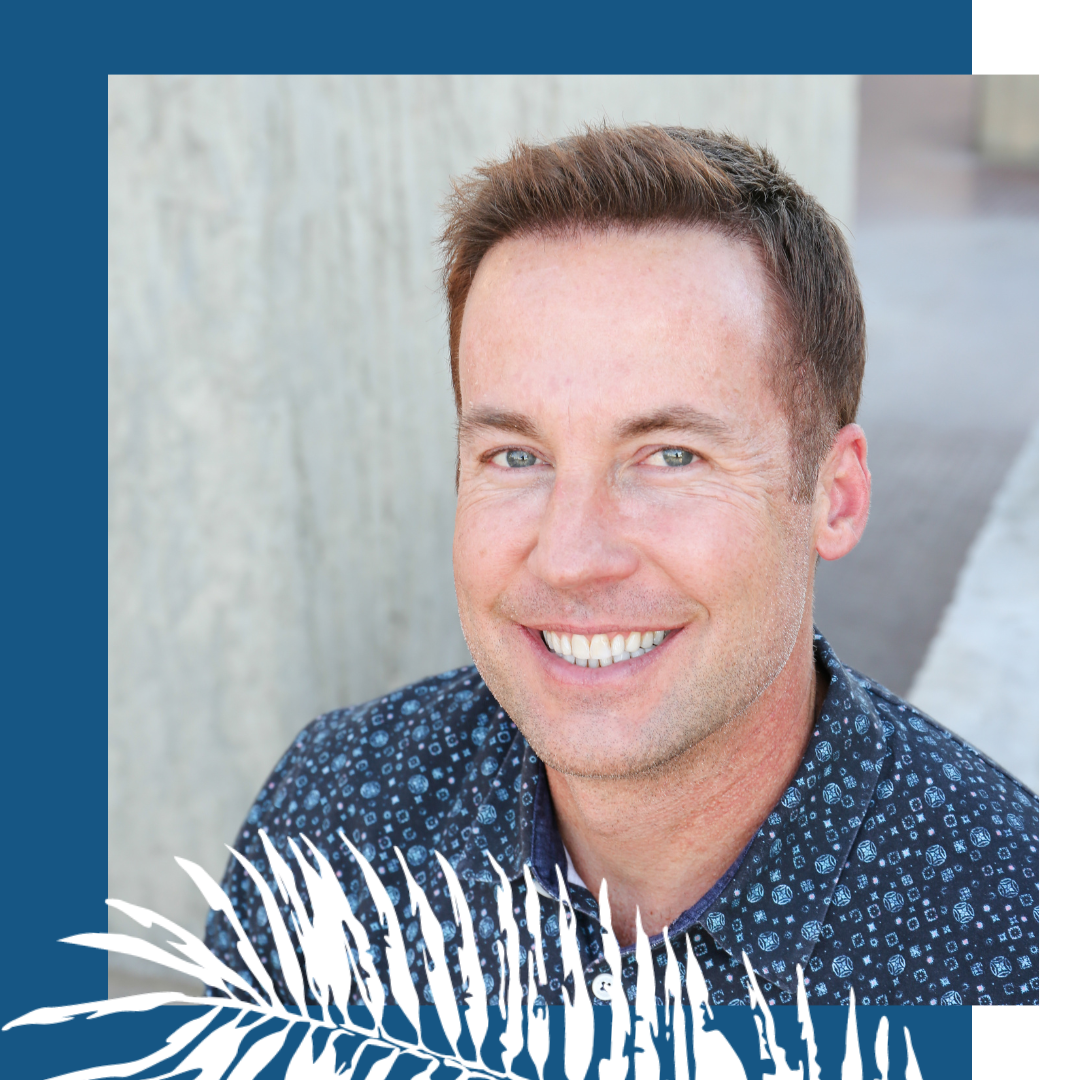 Dr. Tyler Robison is an alum of Mesa's Mountain View High School. He graduated from Brigham Young University before being accepted to the "Top Ten-nationally ranked" University of Louisville in Kentucky, where he earned his Doctorate in Dental Medicine and a Master's Degree in Oral Biology. He graduated with honors in the top ten percent of his class. Dr. Robison continued at the University of the Pacific in San Francisco, where he received a second master's degree in dental science and his orthodontic certification.